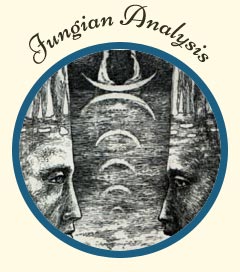 Jungian Analysis
The practice of Jungian Psychoanalysis (Jungian Analysis) was called by Jung himself "Analytical Psychology." This therapy may meet several times a week, once per week, or only occasionally. The healing goal of the work is to relieve symptoms and assist adaptation with a view to finding meaning in life.

According to Jung, "Man cannot stand a meaningless life" (Jung, 1960). This work facilitates a patient's self-acceptance and unique self-realization, which Jung termed "Individuation", through the exploration and working through of family-of-origin issues, life-traumas, and complex experiences that are the substrate of adult life and its problems.

This "talking cure" relies on the patient's account of life experience, patient dreams, and inter-subjective grasp of the transference/counter-transference relationship of patient and analyst. Duration of analysis depends on the nature of the presenting problems. Fees are adjusted on a sliding-scale. If interested, please contact Thomas J. Kapacinskas, Phone: 574.287.0260.

T.J. Kapacinskas is a specialist in work with dreams. For many years he taught a course called "Meditating the Dream" in the U. of Notre Dame summer program, Retreats International, designed for spiritual renewal. A session to focus on a dream with a one-time fee can be scheduled with no further obligation. Contact Us for more information.
"The true history of the spirit is not preserved in learned volumes but in the living psychic organism of every individual."
C.G. Jung, CW 11, Para. 56.